Venue
Location:Home > Overview > Venue
Venue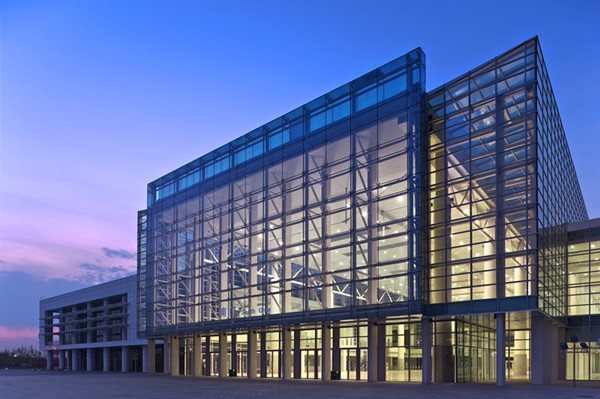 New China International Exhibition Center, Beijing

No. 88 Yuxiang Road, Shunyi District, Beijing, China
New China International Exhibition Center (NCIEC), Beijing is located in Tianzhu Airport Industrial Zone, Shunyi, Beijing. It neighbors Beijing International Airport and Wenyu River Ecological Corridor with convenient transportation and beautifu l scenery.
The total planned area of NCIEC is 155.5 hectares with a total aboveground construction area of 660,000 square meters including an area of exhibition halls and related facilities of 400,000 square meters. 8 separate, single-level, column-free and spacious exhibition halls will be constructed for the first phase. The total exhibiting space will reach 120,000 square meters.

NCIEC is tailor-made for the exhibition industry with its top-level function of the exhibition halls. Every single hall can be separated or merged for different sized exhibitions. The multifunctional hall of NCIEC has the special-designed lighting and sound system that can meet the needs of special exhibition, grand gathering, sports event etc.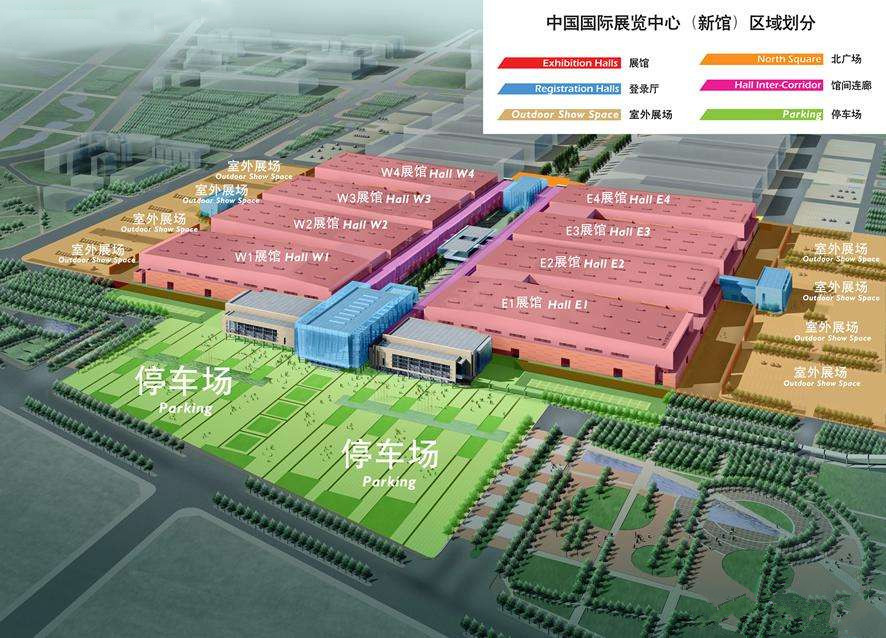 Transportation was a big problem of the old CIEC; this can be easily solved at the NCIEC because of its big unloading area outside the hall. This area has a wide width which can allow the pack trailer moves in and out freely, it can also be used as an outside exhibition area and pass way. The special designing of the NCIEC can separate people and cars. The car flow is near to the square of the exhibition center and the pedestrian flow is close to the three main squares in the center and four small squares in the south part of NCIEC.
We all believe that with the more modernized facilities and people-oriented service, NCIEC will provide a more comfortable and convenient exhibition environment for all exhibitors and visitors.